Back Home
Enjoy these free activities around Orlando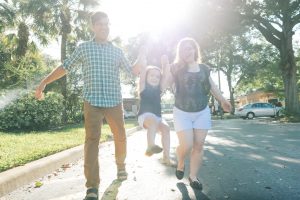 Orlando is renowned as the world's theme park capital, offering so many places to go for fun and excitement. But the city and its neighboring communities have plenty more to offer, including excellent recreational alternatives that you can enjoy for free!
Disney outside the park
You don't really need a ticket to Walt Disney World to enjoy the magic. These Disney-themed and inspired attractions are just as fun:
Disney's BoardWalk Resort

Recreating the Atlantic City of the early 1900s, BoardWalk is best known for its bustling nightlife. During the day, though, visitors are treated to memorable performances from street magicians, musicians, and more.

Disney Springs
Formerly known as Downtown Disney, the Springs offers a delightful mix of dining, shopping, and entertainment. From leisurely strolls and free live performances, to boutique shopping and fun rides, this area offers diversions aplenty.
More family fun
These local attractions serve up activities that can liven up a weekend for any family:
The Children's Library at Orlando Public Library

Boring? Hardly. The library offers storytelling, arts and crafts activities, and board games. Movies for all ages and musical events are also on the calendar for the whole family to enjoy.

Harry P. Leu Gardens

On the third Monday of each month, this place holds storytelling events for children, including those younger than 18 months. The nature park is free from 9 a.m. to 12 noon on Mondays, too, so you can bring your kids to see the butterfly garden, tropical stream garden, and bamboo and palm gardens.
Celebrate the arts
CityArts Factory

The CityArts Factory is a multi-use arts and cultural destination that also serves as the access point for Orlando's Downtown Arts district. It's also the starting point for the district's gallery hop which takes place on the third Thursday of every month.

Grand Bohemian Art Gallery

Another free-entry art gallery is the Grand Bohemian Gallery at the Grand Bohemian Hotel. You don't need to book a room to marvel at the gallery's rotating selection of contemporary art, glass sculptures, ceramics, jewelry, and more.
Experience the outdoors
University of Central Florida Arboretum

Boasting 600 plant species and at least eight natural ecosystems, this university-managed botanical garden is one of the best places to view and experience Orlando's natural riches. Visitors are free to walk or bike along the lake shore, or even enjoy a game of disc golf.

Kelly Park in Rock Springs

If you fancy a refreshing dip, visit Kelly Park and have a blast at its free-flowing natural spring. This 245-acre park also has plenty of camping, hiking trails, and wildlife viewing opportunities to satisfy your need for outdoor adventure.

Lake Eola Park

Go on a picnic at this 43-acre park right in the heart of downtown Orlando. If you prefer to walk or jog, the nine-mile sidewalk that rims the lake makes it easy to track your progress. You can also feed the swans and other birds that make the park their home.
If you're looking to relocate your family to Central Florida and want the most attractive property options, call us at 407.540.7040 or send an email to Chris(at)ChrisQuarles(dotted)com.