Back Home
New interior designs to look out for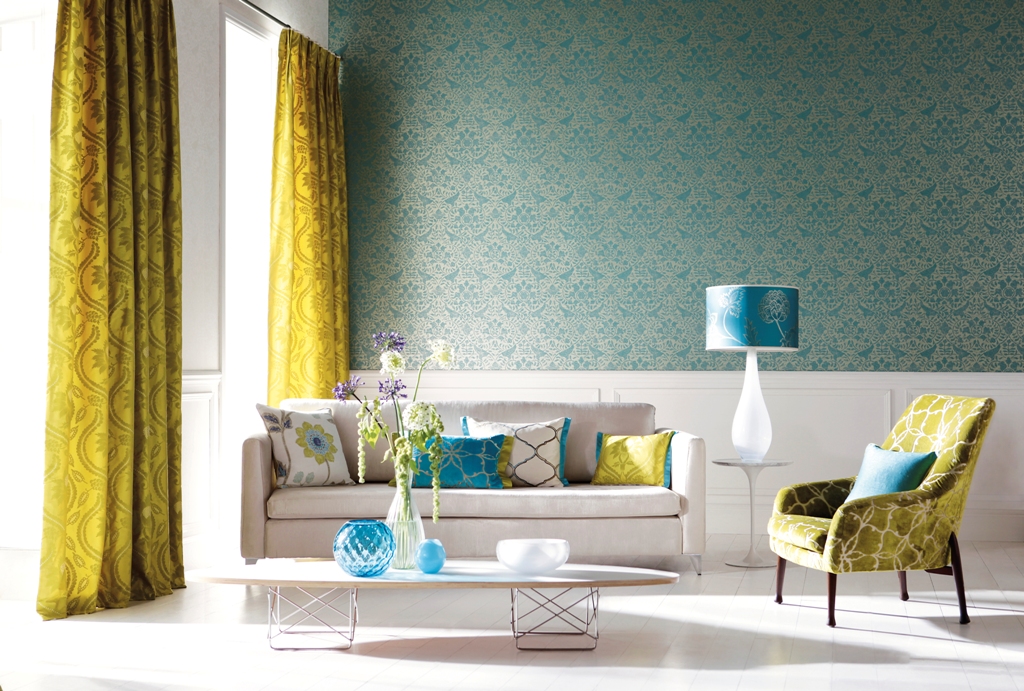 Central Florida residents are lucky to live amid some of the most breathtaking surroundings in the country. How can you make your home interior look and feel just as stunning and refreshing as its surroundings? Here are some great tips:
Bringing the outdoors in

With verdant hues dominating design trends during the early half of 2017 (following Pantone's pronouncement of Greenery as the Color of the Year), design experts are accommodating natural, earthy tones as an organic complement to the bright green shades.

Wood-finished furniture and lacquered fixtures work well to create this effect. This trend also welcomes the addition of indoor plants into living spaces – an aesthetic that matches the rich and natural environs of Central Florida.

Bringing the indoors out

One of the year's biggest summer design trends applies to homes in the Sunshine State year round. For Floridians used to outdoor living, however, consider updating your patio design. This year, it's about making your outdoor space mimic your indoor living room. Think ottomans, outdoor rugs, side and center tables, and throw pillows. If you're applying the 1970s retro trend to your indoor space (see Trend No. 6 below), extend it to the outside by picking up a piece or two of rattan and wicker-inspired furniture.

The return of craftsmanship

In the world of interior design, handcrafted furniture, quality woodwork, and other artistic items like glass-blown vases are called artisanal pieces. These items are one-of-a-kind or produced in limited quantities, and marked by craftsmanship.

Artisanal pieces go a long way in accentuating a lovingly and thoughtfully crafted living space – and prove particularly striking if set amid the cool aesthetic of modern interior design.

Patterns and textures

You can look at the popularity of texture in home furnishings as the counterpart to a world where touch-operated flat screens are the norm. Visually, textures disrupt the monotone of popular minimalist wall finishes.

To use textures effectively, choose no more than three patterns, applying them in varying scales. For the best effect, establish a sense of connection among your textures and patterns using a unifying color.

You can also apply this trend by choosing contrasting tiles. Think of classic checkerboard flooring, but experiment with hues like black and a lighter shade of brown. Contrasting tiles tend to relax a formal or severely decorated space.

Modular pieces

Modular fixtures have long included a variety of storage items – from cabinets, to shelves, to desktop trinket containers. Easy to assemble and disassemble, these furniture and fixtures allow greater flexibility for fast-changing home needs. They also provide room for creativity and imagination when assembling for limited spaces.

70s retro chic

With bold colors and patterns playing a prominent role in current interior design trends, there is no surprise that the aesthetic sense of the 1970s is back. The bright and vivid colors match well with the geometric shapes and rounded edges on contemporary furniture designs, creating a refreshing old-meets-new feel that offers more than nostalgia.

Marble

Marble has been around for a long time, but may appear unseemly in a modern home. You can stay on trend without being overwhelmed by the weight and formalism of the material by adding occasional furniture like marble-topped side tables, night stands, and writing desks. New marble hues like browns, blacks, and greens are also in the offing. This trend is expected to remain strong until 2018.
For stylish homes in Central Florida, call us at 407.540.7040 or send an email to Chris(at)ChrisQuarles(dotted)com