Back Home
Things to Remember when Moving to a New Home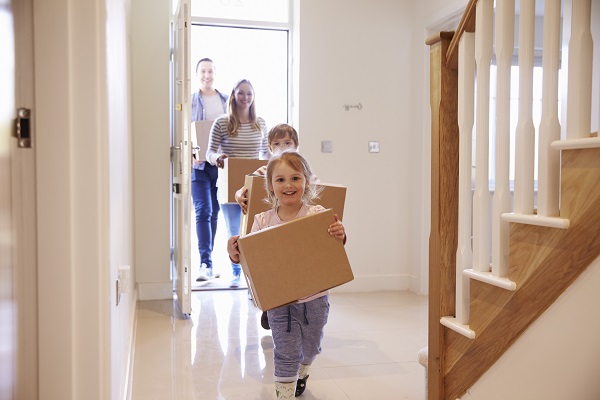 While certainly a milestone in anyone's life, the act of moving into a new home can also be stressful and time-consuming. The process involves a lot of steps, from planning the move itself, packing all of your belongings and moving them, and cleaning.
It's easy for anyone to get lost in a whirlwind of activity, and that's why it's a good idea to prepare yourself beforehand, so you'll know what to expect. Below, we give you some helpful tips to remember when you're moving into a new home:
Be organized early in the process
Unless you have to move in a hurry for whatever reason, you'll likely have about a month or two to prepare for your move. Don't wait until the last minute to get organized. Create a timeline and a list of things you need to accomplish, and break it down week by week. This'll give you a handy roadmap during the moving process.
Create a solid strategy
What is the best way for you to get from point A to point B on moving day? If you're dealing with a short move, try to ask some of your closest friends or relatives for assistance, or consider renting a truck for the entire day. If you're moving somewhere far away however, it's best if you get the services of a moving company.
Keep your movers well-informed
Get in touch with the moving company so you can talk to them about any requirements you may have, or things they might expect during the move. They have to be on top of every small detail, so they'll be able to estimate the duration, cost of the move, and any special equipment they may require. Inform them of any overweight items, access restrictions (such as narrow hallways, small elevator, etc.), and disassembly and assembly requirements for some of your furniture.
Moving is a great opportunity to get rid of unneeded items
Thinking about which items to transfer to your new home presents the perfect opportunity to dispose of some of the things you don't need any more. If you have a bit of time, you may organize a yard sale, or sort some of your gently worn clothing and donate them to Goodwill. Recycle old magazines and catalogues you may have lying around, and put an ad on craigslist.com for some of your furniture.
Create packing kits
If you have multiple people helping you pack your things, create a system so everything will be organized. Hand everyone a small notepad so they can each create an inventory of the things they're packing, and create room assignments. Give each person a "packing kit" containing necessary items such as packing tape, scissors, a black marker, newspaper, and boxes.
Prepare a moving day bag for each family member
Have each member of the family pack a bag containing essential items such as toiletries, a change of clothes, paper towels, medicine, and other things you may need, so you won't have to sort through boxes when you arrive at your new home.