Back Home
Upcoming events in Winter Park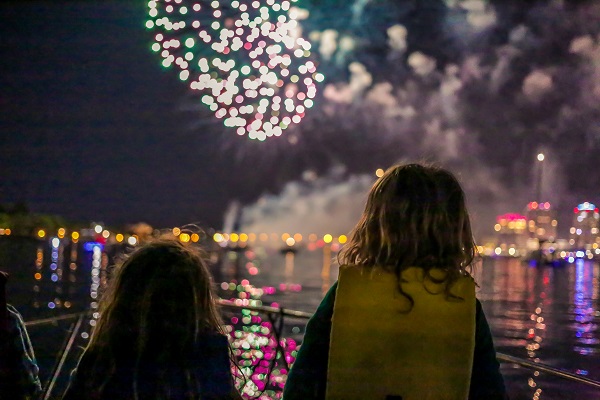 Want to check out some of the best events happening in
Winter Park
? Here are several upcoming events to watch out for:
Crealdé 35th Summer Art Camp Exhibition
5pm Saturday, August 12, 2017
600 St. Andrews Blvd,
Winter Park, FL
Drop by Crealdé's annual exhibition and see various works created by professional artists in collaboration with ArtCamp students aged 4 to 17. The exhibit is curated by the faculty from Crealdé's Summer ArtCamp. Admission for this event is free.
Lake Baldwin Dog Park Event
11am Saturday, Aug. 19, 2017
Take your dog to Lake Baldwin Park, a scenic 23-acre park along Lake Baldwin. The park is equipped with anything you may need for your dog, including drinking water, a dog rinse area, benches, a wooded area, and a swimming area. It is fully fenced as well, with a natural border created by the lake.
For more info, visit the event's Facebook page here.
WIFT Wednesday Orlando
6pm to 9pm, Aug. 23, 2017
Miller's Ale House Winter Park Village
1251 Lee Rd, Winter Park, FL
Organized by the Women in Film & Television Florida, WIFT Wednesday is an enjoyable networking event where you get an opportunity to know more about the film and TV industry while interacting with other members of the organization.
Dinner and drink specials will be available at the event, and entrance is free and open to the public.
For more information, visit the WIFT Florida website.
44th Annual Winter Park Autumn Art Festival
9am Saturday to Sunday, Oct. 14-15, 2017
Central Park
251 South Park Avenue,
Winter Park, FL
See over 180 of Florida's most talented artists as they showcase their finest works from ten different categories, including fine crafts, painting, drawings and graphics, digital media, mixed media, jewelry, sculpture, and photography.
In addition, attendees also get to enjoy live music performances, seasonal craft beers, and a sidewalk sale featuring local merchants, and art workshops for children taught by instructors from The Creadle School of Art.
For more info, visit www.autumnartfestival.org or call 407-644-8281.
Gelato Happy Hour at Peterbrooke Chocolatier
Every Tuesday from 4pm to 7pm
300 S Park Ave.
Winter Park, FL
Indulge your taste buds in an afternoon of delicious creamy Gelato at Peterbrooke Chocolatier! They offer buy one, get one free promos on regular sized gelatos, and $2 off on gelato shakes and floats.
Peterbrooke offers over 18 authentic Italian gelato flavors, including sea salt caramel, café mocha, strawberry chocolate chunk, and one of their most famous flavors, honey lavender.
Take a look at Peterbrooke Chocolatier of Winter Park's official Facebook page for more information.
Penelope, Princess of the Peacocks
Every 10am on August 3rd, 10th, 17th, 21st, and 28th
September 11th, 18th, and 25th
Winter Park Historical Association & Museum
200 W. New England Avenue
Winter Park, FL
Take your kids to the Winter Park History Museum for a fun, free children's show featuring Penelope, the Princess of Peacocks! Kids will enjoy singing and dancing along with Penelope in this magical experience.
The Penelope, Princess of Peacocks show starts every 10am, and lasts for about 30 minutes. Take a look at Winter Park History Museum's website for more information.