Back Home
What is a Luxury Home?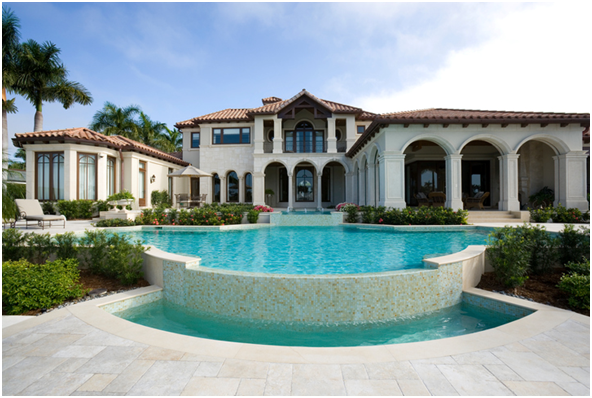 What makes a luxury home so special? With the word "luxury" being bandied about so often nowadays, it's a good time to list the qualities that make a home truly worthy of the name.
Price

According to real estate prices from across the US, a luxury home can cost anywhere from $500,000 to more than $3 million. There's no standard price that automatically defines a luxury property.

In affordable Orlando neighborhoods like Altamonte Springs, $700,000 is enough to buy you a fully furnished 4,800-square-foot mansion but you might need to spend more for comparable properties in Winter Park, one of the city's most exclusive neighborhoods, a mere 15 minutes away.

Other expensive neighborhoods in Orlando like Windermere feature exclusive homes priced up to $15 million and more.


Location

The real estate mantra of "location, location, location" is as applicable to luxury homes as they are to other types of property.

Location can mean anything from spectacular views to proximity to trendy shops, restaurants, and high-end attractions.

Exclusive neighborhoods in Central Florida cities like Orlando are sought after for their beautiful lakes. Some of the most luxurious properties in the city are located right next to the water.

Privacy and security

Your home should be a place where you feel safe and secure. Whether you're lounging in your bedroom or letting the kids play in your yard, you want the peace of mind that comes with a protected home.

Celebrities especially crave their privacy and security. Those who are often snapped by paparazzi or mobbed by fans will pay premium price for a home sheltered by more than just tall hedges or big gates.

This is why luxury homes are almost always located inside private gated communities which feature strictly controlled entrances, 24/7 security, video surveillance, and large closed perimeter walls.

Country clubs and master-planned communities go several steps further by also offering upscale community amenities such as sports and fitness centers, parks and greenways, community club houses, services, events and activities, and more – all in one closed-off and self-contained neighborhood.

High-end materials

While traditional materials like granite and marble are still used in many luxury homes, trends indicate the increasing use of technology to improve the functionality of these materials.

For example, the luxe look of granite makes it one of the most sought-after materials for kitchen countertops. However, granite tops need to coated because it is porous. When the coating wears off, spills from fruit juices and wine can seep into the material and make them impossible to remove.

Engineered materials like quartz and Caesarstone eliminate such problems and look just as elegant or chic as their natural counterparts.

Also, look for creative combinations of materials like zinc and stone, as well as the chic use of reclaimed materials like barn wood siding.

Upscale amenities

Some of today's most sought-after luxury amenities include wine cellars, game rooms, home theaters, exercise rooms, expansive walk-in closets, and high-tech anything.

Smart home technologies let homeowners control a wide array of their equipment and appliances using voice commands or through apps on their smartphones.

There's also a trend towards amenities for sustainable living like solar panels, green roofing and walls, geothermal heating and cooling, and an eco-friendly design that makes great use of the home's natural surroundings for indoor-outdoor living.

At the end of the day, a home is worth only as much as the buyer is willing to pay for it. Everyone has different tastes. Not all wealthy buyers are looking for mansions or acreage.

How does the home connect with you, the buyer? We all differ in what we consider priceless in a home – whether it's the history, the vibe or feel of the property, and the way it reminds us of the things that are special and personal to us alone.